West Valley Community Services (WVCS) supports families throughout western Santa Clara County, providing vital support services, housing, and food to 22,000 people living below the poverty line. Since this spring, the organization has also been responding to the COVID-19 crisis.
West Valley Community Services was founded in 1973.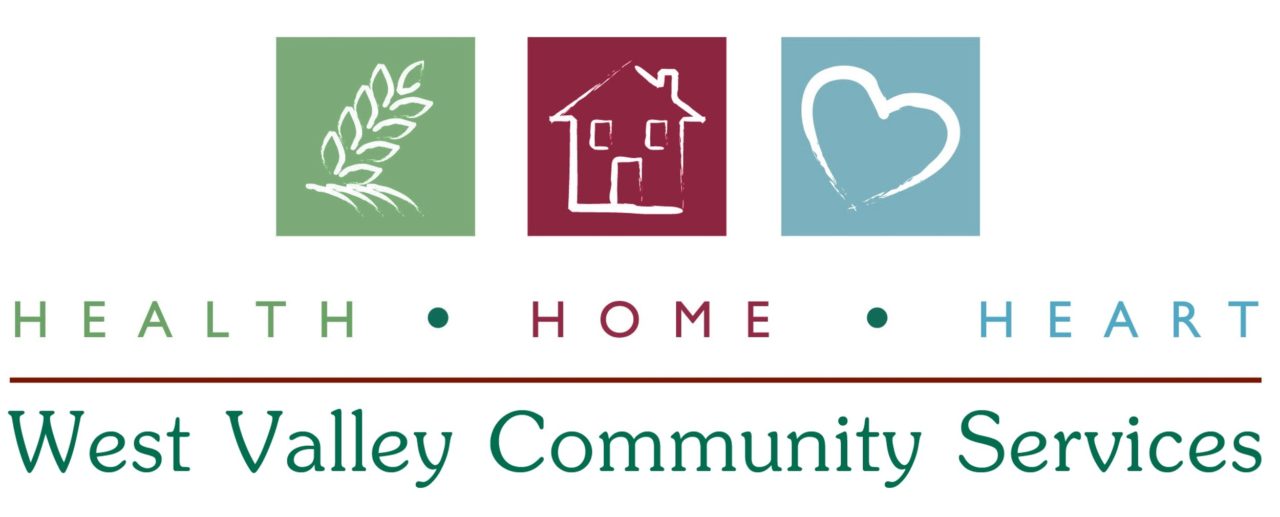 This non-profit, community-based organization has provided community referral services and direct assistance to families across Santa Clara County for almost half a century. WVCS offers a continuum of basic needs, including mobile and inhouse food pantries, emergency financial aid, affordable housing, homeless support, education, referrals, and case management.
The organization supports low-income and homeless families and individuals in West San Jose, Saratoga, Cupertino, Monte Sereno, Los Gatos, and surrounding neighborhoods.
WVCS's vision is help build a community where everyone has a roof over their head and food on the table. Six core values form the basis of the organization's work: compassion, ingenuity, service, dignity, diversity, and integrity.
WVCS provides a range of services to clients facing food and housing emergencies.
WVCS food pantries are open to residents living in West San Jose, Saratoga, Monte Sereno, Los Gatos, and Cupertino. Applicants are invited to call 408-255-8033 to find out more and request an intake form.
In light of the COVID-19 pandemic, each food pantry client can receive one pre-bagged parcel of groceries to ensure fairness and safety in food distributions. Clients can download an intake form at the WVCS website, where they can also access an eligibility document checklist that lists the documentation they need to provide in support of their claim.
Photo ID is required from clients who attend the pantry to collect their food parcel. Due to the pandemic, the groceries are pre-bagged, and no shopping is allowed. Food distribution is conducted outside of the building, with clients asked to stay at least six feet away from each other and required to wear a mask. WVCS ask that clients do not start lining up before the pantry is open.
WVCS is also providing emergency financial assistance for households impacted by COVID-19, supporting individuals affected by job loss and school and business closures, as well as those taking care of dependent older adults. The organization also provides rental and move-in assistance to families struggling as a result of the pandemic. Appointments with case managers are usually conducted remotely via video conference or scheduled phone call.
WVCS experienced unprecedented demand throughout 2019.
According to the WVCS Annual Report 2018-2019, the organization:
Fed 2,311 individuals through its inhouse and mobile food pantries.
Provided 3,283 men, women, and children with critical help.
Supplied enough food to prepare 1,438,260 meals through its pantries.
Pledged $539,794 in emergency assistance to homeless individuals and families.
Served 987 seniors, students, and families through its mobile food pantry.
Provided 300 families with Thanksgiving meal baskets.
Pledged food, clothing, toys, and household items to 871 individuals at Gift of Hope.
Provided 215 children with clothing, shoes, and backpacks for school.
WVCS has suspended several of its programs as a result of the COVID-19 pandemic.
As part of ongoing efforts to stem transmission of the disease, as well as enabling WVCS to focus its resources on its response to the COVID-19 crisis, the organization has paused several of its ongoing programs, including the RYDE: Senior Transportation Program and Challenge Diabetes.
The WVCS Back to School Program has been modified in response to COVID-19.
Designed to ensure that young people throughout the region have the basic supplies they need for school, the Back to School Program benefits school children from transitional kindergarten to 12th grade.
In previous years, WVCS paired children with adult chaperones who assisted them with choosing the right clothing for school. Due to the COVID-19 pandemic, this has not been possible for 2020. Instead, WVCS volunteers have assembled backpacks and gift cards at their offices, arranging contactless doorstep drop-offs in the majority of cases, with some families attending to collect backpacks in person.
The WVCS website provides a wealth of useful resources on COVID-19.
Online resources include general information on the virus, such as common signs and symptoms, as well as regional resources, including information on the local eviction moratorium, hand-sewn mask donations, temporary housing for homeless people, job resources, and resources for small business owners provided under the CARES Act.
The WVCS website also provides a guide to the benefits application process, as well as links to school closure meal sites and Second Harvest Food Bank distribution sites.
WVCS supports the Black Lives Matter movement.
On June 3, 2020, the organization published a message of solidarity on its website signed by Executive Director Josh Selo and Board Chair Monica Chandra. It pledged to remember the countless Black men and women murdered because of their race, and demanded an end to the institutionalized racism that devastates communities of color.