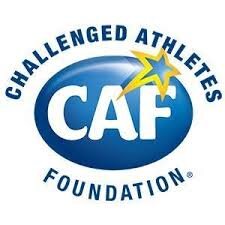 The Challenged Athletes Foundation's moto is "Empowering Lives Through Sport." We look at the organization's activities, which inspire people with physical challenges in America and around the world to get active and participate in sports.
one man's spirit and determination inspired the creation of the challenged athletes foundation
As a young man, Jim MacLaren was an exceptional athlete, standing out in lacrosse and football during his time at Yale University. In 1985, at the age of 22, MacLaren was involved in a motorbike accident in which he sustained life-changing injuries. He had to be resuscitated and had his left leg amputated just below the knee.
MacLaren eventually made an impressive recovery, regaining his fitness and competitive drive once more. He went on to finish a Hawaii Ironman in 10 hours, 42 minutes and ran a marathon in just 3 hours, 16 minutes.
Then, when MacLaren was participating in the Orange County Triathlon, he was involved in another road traffic accident. This time, he was struck by a van while competing in the road bike part of the race and pushed into a signpost. MacLaren was left quadriplegic.
Members of America's running community rallied around him in the wake of his Orange County accident. They started a fund to buy MacLaren a van that he could drive with his hands.
The group came together to present the inaugural San Diego Challenge in 1994. The fundraiser was highly successful, generating almost twice its target. The organizers decided to use the surplus funds to support other athletes with disabilities and established the Challenged Athletes Foundation.
MacLaren regained sufficient motor control to live independently, working as an author and motivational speaker. In 2005, he received the ESPY Arthur Ashe Courage Award. He passed away in 2010, and his death was mourned by runners, triathletes, and challenged athletes all over America and beyond.
When faced with mounting medical bills in the wake of his Orange County crash, MacLaren learned the harsh realities of rebuilding a life after serious injury. However, his legacy, the Challenged Athletes Foundation, has helped more than 13,000 physically challenged athletes around the world and encouraged millions more to make fitness and sports a part of their lives.
the challenged athletes foundation is headquartered in san diego, california
The Foundation also has offices in Boise, Idaho, as well as San Francisco and New York. It is endorsed by several multinational organizations and corporations, including Accenture, the YMCA, Smoothie King, Össur, and Nike.
the foundation helps people with disabilities all over the world.
The Challenged Athletes Foundation estimates that its events and programs have reached more than 20,000,000 people in all 50 states and a total of 70 countries around the world. It has also raised more than $112 million. In total, the foundation supports 103 sports and has awarded more than 26,000 grants.
Twenty-one million people have a physical disability in the United States alone. People with physical challenges often do not have access to critical adaptive sports equipment, and half of adults who have a disability do not participate in aerobic exercise. Obesity rates among children with disabilities are 38% higher than children without disabilities.
Compounding the problem is the fact that people living with physical challenges often cannot afford adaptive sports equipment. Most insurance policies do not cover the cost, and adaptive sports equipment is often prohibitively expensive. For example, a single running prosthetic costs around $15,000; a sport wheelchair can cost between $2,000 to $6,000, depending on the level of customization.
the foundation's programs benefit a variety of groups.
The Challenged Athletes Foundation supports veterans, active members of the Armed Forces, and first responders. Its programming also benefits people with visual impairment, cerebral palsy, and spinal cord injuries, as well as amputees and cancer survivors.
Nearly a third (29%) of the foundation's grants distributed globally are awarded to athletes aged under 18. The organization endeavors to reach athletes with physical challenges at a young age to help them live a full and active life.
Beyond its programs for casual athletes and people simply interested in taking up a sport, the Challenged Athletes Foundation supports competitive athletes, awarding grants to finance specialized adaptive sports training, competitions, and travel expenses. The foundation not only provides financial support to athletes, but also mentorship and camaraderie. Its goal is to build a community of athletes with physical challenges so that they can connect with, learn from, encourage, and inspire one another.
The Challenged Athletes Foundation also sponsors adaptive sports clinics and camps focused on a variety of sports. Its collaboration with partner organization Össur has resulted in 20 running and mobility clinics.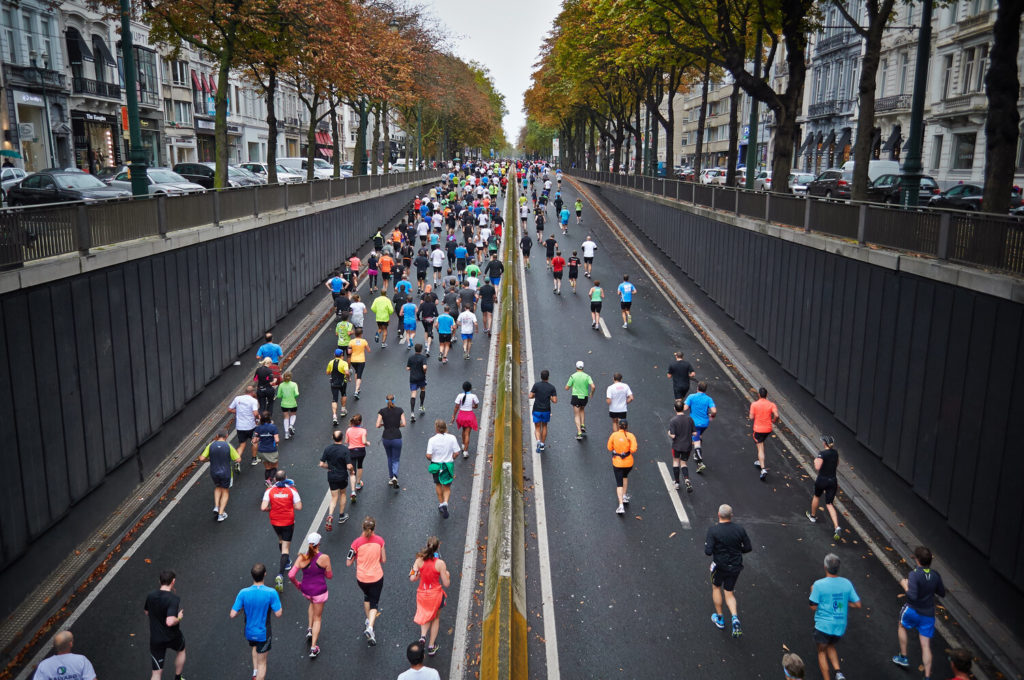 the san diego triathlon challenge
Every year, 200 athletes with physical challenges and more than 600 able-bodied athletes compete side-by-side at the San Diego Triathlon Challenge. Supporting the event are 5,000 volunteers and spectators, who gather in the seaside town of La Jolla to cheer them on.
The triathlon consists of a 44-mile bike ride, a 10-mile run, and a one-mile swim. Athletes can participate individually, or as part of a relay team.
As well as a triathlon, the Challenge features a range of other activities, including a low-impact 5k fitness walk around La Jolla Cove. The Philadelphia Insurance Kid's Run is staged for children with physical challenges, and there is also a 4.5-hour Stationary Cycling Marathon.