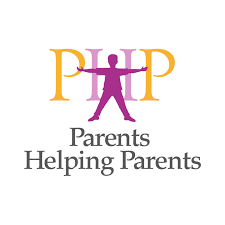 Based in San Jose, California, Parents Helping Parents (PHP) is a non-profit organization that helps Bay Area families of children, youth, and adults with special needs.
This non-profit organization empowers families of children with special needs, supporting, educating, and inspiring them to build a better future.
The organization addresses parents' concerns and helps them access the resources and services they need. It also offers workshops, parent support groups, and a wealth of online information and resources designed to empower families with special needs children and adults. PHP's goal is to help people with special needs and their families to thrive.
Most PHP staff are parents of children with special needs.
They have firsthand experience of what it is like to have a child with a developmental disability and the challenges this can present. Caring for a child with special needs, understanding all the services and resources available, and accessing assistance can be overwhelming. PHP has touched the lives of tens of thousands of families, providing practical help, information, and advice, and helping families access services that make a real difference in their lives.
PHP was founded in 1976.
The organization was created with the vision of a world where children of all abilities are included, valued, and respected. PHP aims to fill families with hope and optimism about their child and their future. The valuable skills and knowledge the organization shares can help parents create meaningful opportunities for their child.
The PHP website provides a variety of online resources.
The PHP E-Learning Library provides critical information, including podcasts, videos, and informational packets on a range of topics. Parents and anyone else can access these valuable resources anywhere, anytime. The content covers topics like when to consider a learning disability assessment for a child, how to request special education assistance, how to apply for public benefits like California's In-Home Support Services (IHSS) program, and how to select assistive technologies. The resources are created by PHP staff as well as other trusted nonprofits, service organizations, public sector programs, and medical professionals.
PHP helps parents access financial information, benefits, and services.
From budgeting and financial planning, to information on financial powers of attorney, to benefits guidance, PHP provides families with information, resources, and advice, assisting them in identifying the support they are entitled to and helping with claims.
The organization is also a designated California Parent Training and Information Center (PTIC), authorized by the Individuals with Disabilities Education Act (IDEA) and supported by the federal Department of Education. PTICs are designed to provide parents of children with disabilities, from infancy to age 26, with the information and education they need to help their child meet developmental goals and become productive, independent adults. Having a child with a disability often requires parents to be aggressive advocates for their child's education, health, and well-being. PTICs help parents take on this role with confidence.
PHP's educational specialists serve families in Santa Clara, San Mateo, Santa Cruz, Monterey, and San Benito counties. These trained professionals help parents understand their child's rights regarding special education, provide support over the phone, and can meet with parents in person to discuss Individualized Education Programs (IEPs) and other matters.
The PHP website helps parents understand the benefits of assistive technology.
PHP also helps families access assistive technology, explaining how to implement it within IEPs so students have the tools and support they need to learn.
Assistive technology covers a wide spectrum of hardware and software such as speech recognition programs, audiobooks, talking calculators, optical character readers, and alternative keyboards.
Assistive technologies help children and adults with many different kinds of disabilities. For example, by implementing special software, a student with writing difficulties can dictate their essays and have them converted into text, while a child struggling with math may benefit from a handheld calculator to keep score when playing a game with a friend.
Assistive technology can make a real difference in a person's life. It can increase their independence and confidence, and allow them to participate more fully in all aspects of life.
PHP is responding to the covid-19 crisis.
The current pandemic has presented unique challenges to families who have loved ones with special needs. PHP has created a growing collection of web-based resources for parents during this time.
For instance, PHP's Summer Survival in the Pandemic guide helps parents feeling overwhelmed and exhausted by providing practical advice to develop a survival plan for school-aged children through the summer months. Other covid-related guides include titles like Optimizing Your Home Environment for Online Learning and My Child Doesn't Learn Well in Front of a Computer: What Can I Do? Lockdown has been a difficult time for us all, but for families of children with special needs, it presents many additional challenges. PHP is responding to the crisis by providing resources to address parents' most urgent concern right now: how to care for special-needs children during a pandemic.