A San Jose-based nonprofit, Parents Helping Parents supports the parents of children with special needs by helping them to gain access to life-changing services. In this article, we look at the work of Parents Helping Parents and its efforts to empower children with disabilities and to provide expert guidance to their families.
supporting families since 1976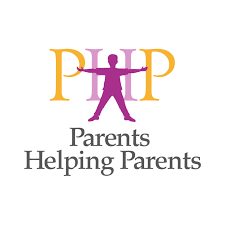 The organization has assisted numerous families based on the principle that collaboration encourages parents and communities to prosper. Since most of the team is comprised of parents of children with special needs, they understand what it is like to care for individuals with disabilities. For non-English speakers, there are trained personnel on hand who are capable of communicating in different languages, including Spanish and Vietnamese.
building a brighter future for people with special needs
The goal of Parents Helping Parents is to create a brighter future for adults and youth with special needs by working to create a world where all children receive respect and feel valued, regardless of their abilities and needs. The organization also focuses on instilling families with optimism and hope by imparting skills and knowledge that can open up opportunities for people with disabilities and help them to build a better future.
Furthermore, Parents Helping Parents values diversity and inclusion. The organization is committed to helping families gain access to the support and resources they need, regardless of their income, race, immigration status, national origin, housing situation, or sexual orientation. Additionally, families can remain anonymous if they choose to do so.
The organization is backed by staff, donors, and volunteers who possess empathy for the people that they serve. Over the last 40 years, Parents Helping Parents has built a reputation as a reliable advocate for caregivers, parents, and children with special needs.
assisting parents in planning for their children's education
When families reach out to Parents Helping Parents with questions that relate to education, they are connected to one of the organization's skilled education specialists. These individuals offer information that can help families to expand their involvement in planning their child's education. Education specialists can also arrange training for families on special education rights and provide one-to-one meetings and phone support. Moreover, they can help parents to develop ideas for dispute resolution.
Along with these general services, education specialists guide parents though the complex aspects of special education and related services. This includes helping parents understand what special education is and informing them of their responsibilities, as well as their rights. Education specialists can answer questions that families have and help to formulate preparation strategies for individualized education program (IEP) and individualized family service plan (IFSP) meetings. They can also assist families in determining priorities and developing problem-solving skills required to deal with stressful situations, in addition to teaching them ways of modeling collaborative communication.
In terms of planning and communicating with school districts and faculty, the education specialists show parents how to request special assessments and explain individualized education program (IEP) components, among other services. Additionally, they can provide parents with guidance on planning for their children's post-secondary education and transition into adulthood.
Education specialists can also familiarize parents with Section 504 of the Rehabilitation Act of 1973, a civil rights law that forbids discrimination against people with disabilities. The Rehabilitation Act applies to all federal agency programs, including public elementary and secondary education institutions.
Most of Parents Helping Parents' education specialists have a child with special needs. This allows them to relate to the families that they advise because they have experienced with the same or similar challenges. Knowing that special education can sometimes be hard to access and that the processes involved can often prove confusing, education specialists can help parents to navigate this area and enable them to take an active role in their children's education.
providing families with access to helpful tools and resources
The Parents Helping Parents website features numerous educational and assistive resources, including contact details for organizations that can help the parents of children with special needs with various issues. It can also connect families with resources in their local area. Additionally, the E-Learning Library section has information in the form of videos, podcasts, and e-packets.
Special education resources include template letters that parents can use to ask school districts for a special education assessment to determine their children's needs. The website also offers an IEP prep tool to help parents prepare for upcoming IEP team meetings.
Parents Helping Parents supports the families of children with disabilities, no matter how old a child is. This includes families with children ranging from infancy through adulthood, as well as those in their senior years. The organization also helps adults who are responsible for caring for siblings with special needs.