Since 1867, the YMCA has been listening and responding to the needs of people living in San Jose and the South Bay Area. We look at the organization's vital work, helping young people reach their true potential and improving health and wellbeing within the local community.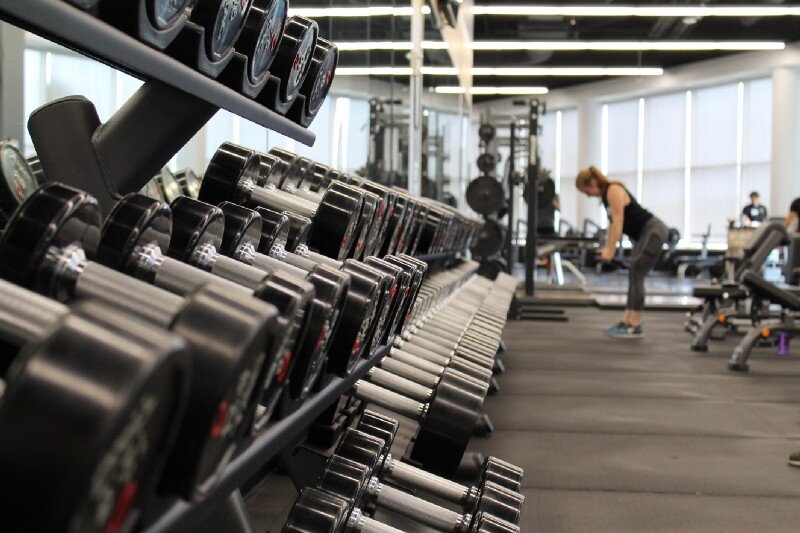 1. the world's first ymca was established in london, england, in 1844.
The organization was created by a group of volunteers led by 22-year-old shop assistant George Williams, who hoped to give people an alternative to living on the streets.
Thomas Sullivan, a lay missionary and retired sea captain, joined the YMCA in 1851, opening the first YMCA in America at the Old South Church in Boston. From there, the organization quickly grew, with facilities opening up across the United States. As the organization's presence grew, so did its spirit of inclusivity, opening its doors to individuals from all age groups and all walks of life.
2. the ymca in san jose was established in 1867.
Since its foundation, the organization has been a force for good in San Jose and the South Bay, facilitating and implementing positive change. Over the years, YMCA Silicon Valley has grown and adapted to meet the everchanging needs of the local communities it serves. The organization is committed to improving the lives of the 260,000-plus individuals it now serves annually.
3. the ymca in san jose placed heavy emphasis on literacy and learning.
One of the YMCA's first major projects in San Jose involved gathering books and hiring a librarian to create the city's first library. Today, YMCA Silicon Valley offers educational services and programs to more than 300 schools and supports 10 health and wellness facilities from Redwood City to Gilroy. YMCA Silicon Valley also runs a year-round resident camp in the nearby Santa Cruz Mountains called Camp Campbell.
4. the ymca is america's largest nonprofit community-oriented organization.
The organization's mission is to ensure that everyone has opportunities, no matter who they are or where they come from. From early learning to vocational training, YMCA Silicon Valley offers services and programs to meet the needs of local communities throughout the United States.
5. the ymca is committed to helping people reach their full potential.
The nonprofit partners with some of the biggest brands in the United States, collaborating with organizations such as the Walmart Foundation, Comcast, and the Robert Wood Johnson Foundation, to create opportunities for communities throughout America, providing services and programs that change people's lives.
6. its youth development programs nurture children and young people.
The organization supports children throughout their developmental journey, from cradle to college and into their careers. YMCA aims to provide children and young people with all the resources and tools that they need to succeed in life and thrive.
The YMCA runs a range of initiatives to support young people throughout Silicon Valley. Their day, overnight, and specialty camps provide children with an opportunity to explore and discover nature. Kids work together and form lasting memories and friendships as they try new activities, find new talents, and ultimately gain independence. Similarly, their youth sports leagues help children learn about teamwork, engage in healthy exercise, and connect with new friends.
7. ymca silicon valley provides childcare to support local families.
The organization recognizes the importance of mental stimulation in nurturing the potential of children and young people. YMCA Silicon Valley's Early Learning and Childcare Programs focus on provide a stimulating, safe environment where children can learn foundational skills, develop healthy, trusting relationships, and build self-reliance through the YMCA's core values of caring, respect, honesty, and responsibility.
For instance, the Y Kinder Readiness and Preschool Program prepares young children for kindergarten, while the Before and After School Programs offer homework help, STEAM (science, technology, engineering, arts, and math) activities, opportunities for physical exercise, and a healthy meal or snack for kids ages 4.5 and up.
8. education & leadership programs help children achieve educational goals.
YMCA Silicon Valley works with young people all over the United States, helping them set and achieve educational and personal goals. The organization has helped millions of young people develop confidence and skills as they explore new passions and interests through YMCA-led academic enrichment and leadership programs.
9. ymca food programs protect children's health and provide vital nutrition.
Whether it is afterschool meals or food throughout the summer break, YMCA Silicon Valley's goal is to ensure that children have the nutrition they need to grow, learn, and thrive.
A staggering one in six US children do not know where their next meal will come from. Summer can be a particularly difficult time for families who rely on reduced-price school meals from September through June. The YMCA recognizes how important it is for children to receive the daily nutrition they need to succeed. Through more than 2,500 Summer Food Programs across the US, the YMCA delivers free meals and healthy snacks to children in need.
Similarly, the organization's Afterschool Meal Program keeps children across the United States happy and nourished after the school day ends. With more than 13 million children and young people living with food insecurity in the United States, the YMCA aims to deliver 15 million free snacks and meals to children through its Summer and Afterschool Programs, and has delivered 5 million to date.
The YMCA goes a long way to improve the lives of young people, families, and local communities throughout Silicon Valley today.