Cristo Rey San José Jesuit High School is a Jesuit Catholic school located in Santa Clara Street, San José, California. Here's how the school empowers students from underserved communities, spiritually preparing them to become accomplished leaders committed to the lifelong pursuit of learning, justice, and faith.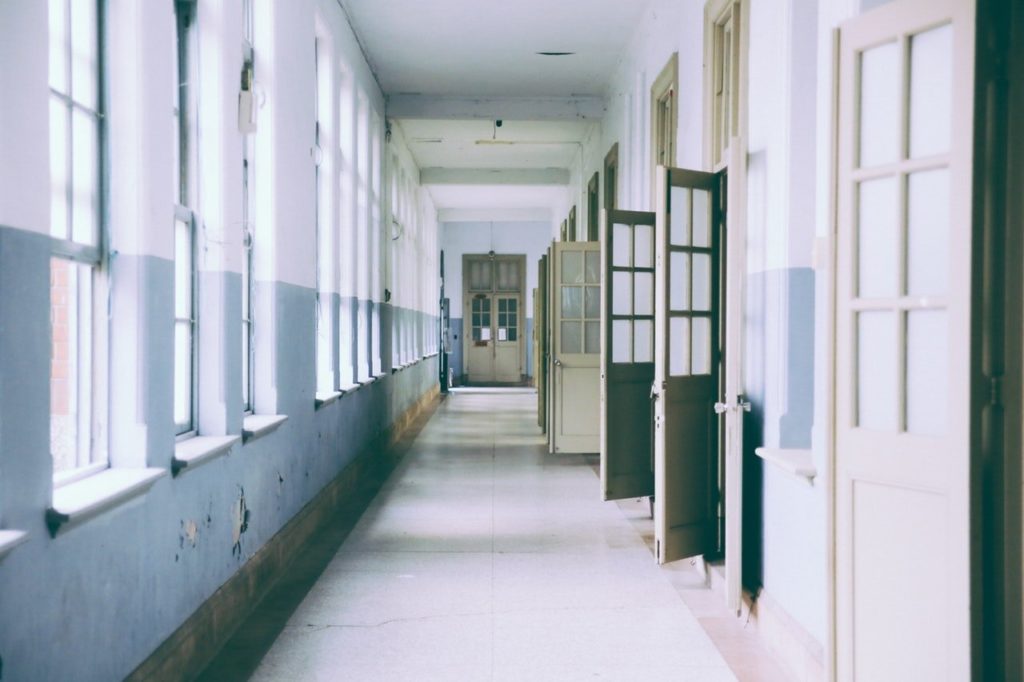 1. cristo rey san josé jesuit high school was founded in 2014.
In 2014, the doors of Taube Hall opened for Cristo Rey San José Jesuit High School's first school year. Over the next few years, the school's staff and student body grew in number, and Cristo Rey San José Jesuit High School's campus gradually expanded.
In 2016, the school opened Finn Hall, adding a fourth class with and bringing the total number of employees to more than 60. In 2017, the school opened a gym and cafeteria at the Valley Foundation Pavilion.
2. cristo rey san josé jesuit high school is a faith school.
It forms part of the Cristo Rey Network, a collection of high schools that deliver career-focused teachings in the Jesuit Catholic tradition, preparing students with limited economic resources for a college education. The Cristo Rey Network partners with educators, communities, and businesses to help students realize their ambitions and reach their true potential.
3. the cristo rey network's first high school opened in 1996.
John P. Foley, S.J. led Cristo Rey Jesuit High School, introducing a highly innovative integration of professional and academic experience to Catholic secondary education in the US. The mode had instant appeal, firstly to the nation's Catholic educators, and soon after to prominent philanthropists seeking to promote educational reform.
Through the commitment and talent of local communities combined with generous, enthusiastic support from philanthropic investors, the network has grown over the last two decades from one school in south Chicago, to a national network comprising 35 schools. In an era when many Catholic schools closed their doors, the Cristo Rey Network established an impressive reputation as the largest network of high schools in America catering exclusively for low-income students.
4. cristo rey network schools adhere to a special code of conduct.
Jesuit apostolic partners are required to: cultivate intellectual understanding, applying Ignatian discernment to decision-making processes; leverage Jesuit networks and institutions to support the poor and vulnerable; develop personal relationships with the disadvantaged to enable the church to better respond to their needs, both individually and institutionally; bridge the gap between cultural, socioeconomic, and political differences; and care for the Earth as our common home, with Jesuit communities and institutions dedicating resources to further environmental justice.
5. the curriculum is tailored to prepare students for college.
Cristo Rey San José Jesuit High School works closely with students and families to help its pupils develop skill sets focusing on critical thinking, creativity, problem solving, curiosity, collaboration, and communication. Its curriculum helps students to prepare for college-level education. Cristo Rey Network schools use engaging teaching styles combined with routine classroom assessments to help schools maximize the academic achievements of the pupils they serve.
The ultimate goal of the Cristo Rey Network is to help students graduate both high school and college. During their time at Cristo Rey San José Jesuit High School, students gain a deepened awareness and understanding, both of themselves, and the world around them. This helps them to think and act for themselves, providing them with the tools they need to fight for justice in our world throughout adulthood.
6. the school uses cutting-edge technology, adapting to individual student needs.
All students are required to undergo rigorous preparation for college education. Nevertheless, the school recognizes that its students may enter this learning process at very different levels. Classes utilize modern technology to aid instruction, blending learning programs with remedial instruction, enabling teachers to focus on critical thinking.
Religion, social studies, and science courses incorporate discussions and debate, encouraging students to think deeply about the course content, both individually and collaboratively. Mathematics, English, and foreign language classes adapt instruction, enabling students to exercise more control over their pace of learning.
The Cristo Rey Network recognizes that is vital to strike the right balance between teacher and student-paced learning to effectively prepare students for academic and professional success. The balance between individual, small group, and whole class work mirrors the experience of college. Similarly, within the workplace, employees must also alternate between managing their own personal productivity and working as part of a team.
7. cristo rey san josé jesuit high school implements stringent diversity policies.
The school admits students of any race, ethnic origin, religion, and sexual orientation, extending to all of its students the same rights, programs, activities, and privileges without discrimination.
8. the school presents a comprehensive calendar of annual events.
Events scheduled for 2020 include: Cooking with Character, Work Study Heroes Luncheon, Arrupe Leaders Summit, Rey of Hope Scholarship, and An Evening with Jay Leno.