Alzheimer's is a progressive, irreversible brain disorder that impairs memory and cognitive function. Over time, it affects a person's ability to complete the simplest tasks.
People who develop Alzheimer's disease often experience the first signs and symptoms on reaching their mid-60s. Research suggests that more than 5.5 million Americans have Alzheimer's disease today. Most of them are over the age of 65.
Today, Alzheimer's disease ranks as the sixth leading cause of death in America. It is the most prevalent cause of dementia in American seniors. Alzheimer's disease affects the ability to remember, think, and reason—people may be affected only mildly in the beginning, but as the disease progresses, they may become totally unable to care for themselves.
Because of its severity and the fact there is no cure, Alzheimer's is the most expensive disease in the US. The direct cost to the US economy of caring for those with Alzheimer's is estimated at $305 billion for 2020 alone.
In this article, we look at five American organizations that support people living with Alzheimer's disease, finance groundbreaking research, and raise public awareness of the condition.
alzheimer's association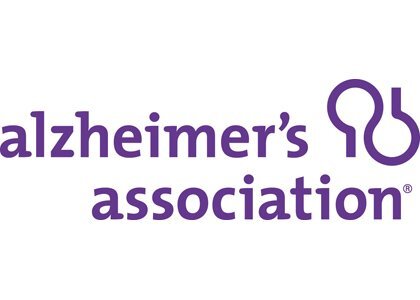 Founded in 1980, this leading Alzheimer's charity was created when a group of caregivers came together with the intention of providing a support network for people living with the condition and their families.
Jerome H. Stone, the organization's founding president, is regarded as a visionary in the Alzheimer's movement. When his wife, Evelyn, was diagnosed with Alzheimer's disease in 1970, understanding and awareness of the condition was extremely limited, even within the medical community. Mr. Stone's determination and drive ensured that a disease formerly cloaked in silence was brought into the public spotlight.
Today, the Alzheimer's Association supports millions of individuals affected by Alzheimer's disease and other forms of dementia. The organization is a leading voluntary health group, connecting patients and their families with support and care. Notably, the organization is also the largest nonprofit funder of research on the disease. It also lobbies the US government for more funding for Alzheimer's research and counts the passage of the National Alzheimer's Project Act, among other pieces of legislation, as a recent success story.
american brain foundation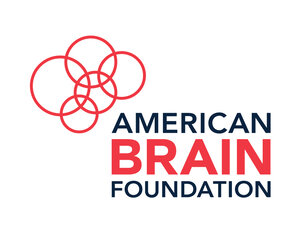 Formally called the American Academy of Neurology Foundation, the American Brain Foundation connects donors and researchers to increase understanding of brain disease. The organization consists of a network of over 32,000 neurologists, specialists, and other professionals.
The American Brain Foundation's goal is simple yet ambitious: to cure brain disease. The organization has already invested more than $27 million in research funding to study strokes, autism, multiple sclerosis, Lou Gehrig's disease, brain tumors, dementia, and Alzheimer's disease.
cure alzheimer's fund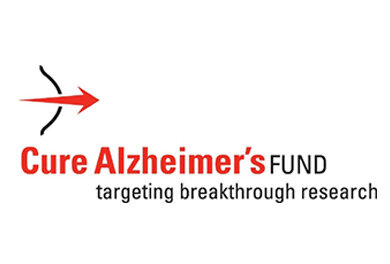 Granting more than $110 million in funding to date, the Cure Alzheimer's Fund prides itself on ensuring that 100% of all donations go directly to financing Alzheimer's research. This leading non-profit organization has issued 474 grants to date that support vital research.
The Cure Alzheimer's Fund was established by Phyllis Rappaport, Jacqui and Jeff Morby, and Henry McCance. The organization was established to create a new, accelerated approach to Alzheimer's research, with the aim of formulating effective treatments and ultimately eradicating the disease.
The Cure Alzheimer's Fund is the only non-profit in the United States solely dedicated to developing a cure for Alzheimer's disease. Guided by this singular vision, the Cure Alzheimer's Fund encourages scientists to take risks and pursue unconventional ideas in the hope of achieving a major breakthrough that will lead to a cure for this debilitating condition.
alzheimer's research & prevention foundation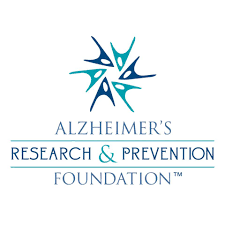 The ultimate goal of the Alzheimer's Research & Prevention Foundation is to prevent Americans from developing Alzheimer's disease by providing free memory screenings and educational outreach programs. The foundation also funds scientific studies with the aim of increasing understanding of the condition and improving prevention and treatment.
For more than 25 years, the foundation has been pioneering Alzheimer's research, educating the public, and advocating for holistic approaches to preventing onset of the condition. In all its work, it seeks to provide an alternative to the conventional "magic bullet" drug-based method of fighting Alzheimer's. Because we have no drug that will prevent or cure the disease at this time, the organization instead promotes an integrative medical approach founded on exercise, proper nutrition, stress management, and other lifestyle measures.
brightfocus foundation


The BrightFocus Foundation supports research into macular degeneration, glaucoma, and Alzheimer's disease. This non-profit organization works to save "sight and mind." Founded in 1973, the Foundation was formerly called the American Health Assistance Foundation.
The Foundation's vision is to rid the world of diseases of sight and mind. Its mission is to fund exceptional scientific research in the US and internationally—its Alzheimer's Disease Research program has been in operation since 1985 and has awarded $130 million in grants to researchers in a variety of fields, including epidemiology, molecular biology, and genetics.